Creating and selling a course is a lucrative business. People are now moving from traditional learning to learning online. In fact, according to market research firm Global Industry Analysts, the online education industry will grow from $107 billion in 2015 to $325 billion in 2025. By teaching online you are actually taking your own cut of this $325 billion industry.
5 common FAQs
Q - Who should consider creating an online course?
Everyone has something to teach so everyone can make a course but the biggest winners are those who already have a large following because selling to a complete stranger is difficult as compared to followers. It does not matter whether you have a huge fan base on Instagram, TikTok or Youtube. What matters is the size of the audience who is ready to buy your course.
Q - How much money I need to start an online course?
You don't need any fucking penny to start an online course. You can launch your course for Free on Teachable.
Q - What are the technical skills required?
No technical skill required. It's the era of course platforms. You just need a
camera/screen recording software, Camtasia
commitment to creating a course. (Must required)
After recording yourself/screen, all you have to do is upload it on the course platform just like posting to Facebook.
Q- How long does it take to create a course?
It depends on the course duration, the complexity of the subject and course type i.e. masterclass or a mini-course.
You can easily make a good course of optimal length within a week from scratch whereas mini-course can be created in one day.
Q - Can I pre-sell before creating a course?
Yes. You just need a
landing page to pre-sell. (I will guide you on how to create it later in this blog post.)
course idea relevant to your audience
Add the course "Coming Soon" on the sales page. Meanwhile, be in touch with those students and don't forget to update them about the course launch date.
Average monthly pay of course creators
Nowadays, more and more people are getting started on YouTube or creating a blog to make money. Only a small fraction of wise people are creating digital products to sell to their audience. According to teachable, an average instructor makes more than more than $5,000 from their courses.
Most of the bloggers won't make more than $100 a month. You can easily make 10X more money by creating and selling courses as compared to Youtube.
Why should you create an online course
Getting another income stream which is 10X bigger than your current income is very exciting. This reason alone is enough to drive you crazy for launching courses.
I can give you 101 reasons to create a course but most important ones are as follows
How to create a course with no step skipped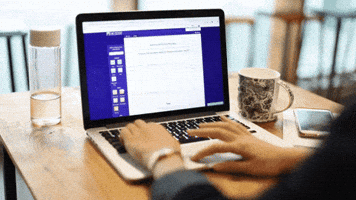 Step 1: Commit to Creating a Course
First things first. Ask yourself are you willing to invest time and resources for creating a course, a passive income stream.
It does not matter whether you are an expert or a beginner ready to learn something new to teach.
I know the answer is Yes but think again and again.
Once you decide, commit to it and don't let your brain have a second thought again.
Step 2: Choose a Profitable Idea
Sweet Topic + Specific Target Audience = Winning Course
All courses don't sell like hotcakes. It depends on the nature of the course and the size of the audience. Dating courses will always sell more than cake decorating courses because everyone likes to be an expert in dating.
People don't want to buy online courses or memberships. They buy solutions.
You can get profitable course ideas by
compiling questions most people ask you online or offline.
finding the pain/problem in the real-world or online.
if you are in the service business, compile a list of things your clients struggle most. you can know these pain points by analyzing their questions.
How to know pain points?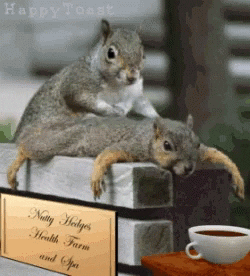 After analyzing, you may have come up with many course ideas.
Now you are struck which course I should create first?
Ask your followers on social media by creating a poll on Facebook and Instagram
If you have already built an email list, email them about your course ideas by creating a survey through Google Forms or Typeform and compare results.
You can further refine your search by using Buzzsumo. All you have to do is plug-in specific course ideas and check which topic's content is shared most on social media platforms. This course content can be videos, blog posts, infographics, podcasts. More the number of shares → bigger the audience → more sales.
A lazy way to get course ideas
Just type "howto" into the search bar in Buzzsumo and see what comes up.
Step 3: Test your course idea by pre-selling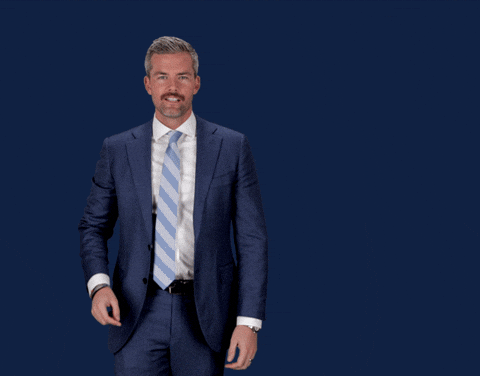 Your audience has shown great interest in your course. it's time to test waters.
Testing Strategy #1: Create a Free, Mini Email-Course
Before you spend hours creating an outline, videos, worksheets, it's better to validate it further.
You can test your course idea by creating an ebook or a mini-course and deliver it by EMAIL.
How to get maximum sign-ups in a Free, Mini Email-Course?
If you have a website

- Create an opt-in by using Optin Monster (it works with all major email software) to get more email signups on your blog and insert it in your popular blog posts, sidebar and an exit intent pop-up.

If you don't have a website - Set up your website in 20 minutes (No coding knowledge required). Then place this link in your Instagram bio and other platforms.
Not only it will validate your course idea but also build an email list of future students for your PAID course without any extra effort.
Testing Strategy #2: Pre-Sell Your Course
Yes, you heard it right.
Pre-selling a course = Allowing people to vote with their credit card.
How to pre-sell?
You just need a sales page with the course "Coming Soon" or "Launching on [date]" and set an early-bird discount price.
You can do this easily by editing text and buttons on your Teachable sales page. [ I will explain later in the post why teachable is the best platform for creating and selling courses ]
The next step is to reach interested people
on Facebook & Instagram

- First, send a personalized message to people who were interested in your courses then create early bird discount posts.

through Email - Send a pre-sale email to the whole email list including a mini-course email list.
by TikTok & Youtube - Create a short video about your course and early-bird pricing.
Tips:
Make a short link to the sales page using bit.ly to track users.

Bit.ly

segments your audience by users coming from your emails and other platforms. Its a must to do thing if your audience is coming from TikTok too as short links are easy to remember.
You can get more sales just by customizing the enroll button text to read "Early-Bird Price" or something similar on your sales page. You can do it by going to Course > Sales Page on Teachable.
Step 4: Create a Course Outline
You have made some pre-sales. It's proof that your course has an interested audience as well as a motivation for you to create your course.
Nothing motivates much than dollars coming in.
Its the tough part especially if you've never had teaching experience before … And you want your content to be top-notch!
Whenever you do anything for the first time, always TAKE SMALL STEPS.
Same case is here, don't try to create some big, in-depth online course that covers EVERYTHING from A to Z in the first attempt. If you try to do so in the first attempt, you may get demotivated and quit.
How you can create the best course outline
A course outline is the second name of the course curriculum. Creating a good course is not possible without creating a good outline.
Why people should enroll in your course? This will let you know the problem you are going to solve. ( Don't say, to help you make more money
)
What are all of the steps people need to take to achieve this goal? In this way, you can break your course into actionable steps people need to solve this problem.
If you feel difficulty creating an outline by the above questions, you can do it in an easier way by
searching if someone had already created a similar course. if Yes, then check his course outline and gets inspiration from it.
looking for your most popular content related to that topic. Just repurpose this content.
making a list of most asked questions related to that topic and refine this list for course outline.
Best Outline Structure:
After applying the above methods, you have come up with many ideas. Write all of them on a page or in any note-taking app.
Now, create sections or modules and rearrange ideas in them.
Tip:
DON'T jam pack too much content into one lesson. Make two lessons to deliver it.
For a short course, each lesson should be 5-10 minutes long.
Step 5: Create the Course Content
GOOD is the new best. - Falak Sher
Your first online course will not be a masterpiece, and that's okay.
How to create quality content
Brainstorm your content
Research information on Google, Quora, Reddit, and YouTube. You don't have to gather all course material in one day. Take time and research module after module.
How do you want to present this course? Text, Video or Audio
How to create video course content?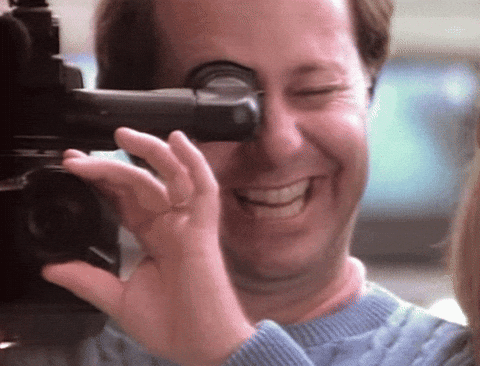 Video is the most popular content format, equally loved by students of all ages. Videos can be screen recordings or talking head videos.
1) How to Create Screen Recordings
Create slides presentation of your content using a Google Presentation or PowerPoint, then record your computer screen by free software like QuickTime (for Mac users) or Icecream (Windows). You can enhance your video quality by using a paid product like Camtasia (Mac or Windows).
2) How to Create Talking Head Videos
A talking head video is one in which you film yourself speaking to the camera. This is the best way of presenting a course.
You don't have to buy DSLR to do so. iPhone can do this job pretty well.
Iphone + Good Lighting = Perfect Talking Head Video
Now, you may be worried about video editing.
Oh Man! don't compare yourself with already established course creators. Derek Halpern generated six figures in revenue from three videos course. It was shot in bad lighting, bad handwriting and horrible hair.
So, the only thing that matters is your content. If you are still not convinced, go and hire any video editor on Fiverr starting from 5$.
Tip:
To make engaging videos, speak as if you were talking to a friend, rather than lecturing a class.
How to create text course content?
Creating a text course is the easiest and simplest form of sharing knowledge. You don't have to be a good writer to create text course content.
Just compose it as if you are replying to your friend. And convey the solution in the form of text.
You can always edit a bad page. You can't edit a blank page.
You can present this content in the form of:
Even if you are creating video content, always supplement it with relevant text which can be a checklist, or a template.
Step 6: Choose a Course Platform
90% of people who think of creating a course never create it. I repeat Never.

Rest 10% stuck at choosing a course platform.
You can choose marketplaces like Udemy, Udacity for uploading your courses but I don't recommend them because
they take 50% of your earnings
you can't pre-sell your course
your course may be rejected due to poor video or audio quality
you have minimum control on price and student's data. If you have marked a course FREE, you can't make it paid later on.
you can't send more than 4 educational emails and 2 promotional emails/month to your students on Udemy. For sending more emails, you will be charged. Send external links is strictly prohibited which may lead to account limitations.
allowing your competitors to sell at the same time
it's difficult to move from marketplaces to other course platforms later as you have to change course links at every place and your followers will be puzzled.
You can choose any course platform. It can be Teachable or Podia (a cheap alternative). But I always recommend Teachable.
Numbers don't lie. So I am sharing Teachable's staggering numbers.
Teachable has better sales and marketing features than any other course platform. Unlike other platforms, it also accepts Apple Pay and Google Pay so chances of getting more sales increases even further. You don't have to worry about filing tax as it handles EU Digital Goods and VAT Tax.
Teachable has a free account but its hidden. Just click on pricing page and scroll down, there you will see "Try our free plan"
Note: Many companies are ending their FREE plan. Maybe Teachable do it someday, so register for a forever free account now and create a course whenever you like.
Step 7: Create a Sales Page and Set Price
You should spend some time creating a sales page. Try to make it as appealing as you can. Let's breakdown sales page elements
A Headline: Don't write it as Instagram Mastery Course. Instead write, How to get 10K Instagram followers in 100 days. Tell us what your transformation is.
Subheading: You can showcase that you will be an expert in these fields after taking this prestigious course.
A Promo Video: Optional, but recommended! Adding a face to your brand increases sales, conversion rates. People think they are having direct contact with you which increases sales.
An Explanation of the Course: Describe your course contents and valuable skills they will master after taking your course, and why your course is the best course. Add your social proof and experience too.
Pricing: You may be thinking that the material you are providing is available on Google already so you should charge less. But in reality, people take courses because they don't have enough time to look for it or they can't understand it easily. So always sell at a premium price.
Step 8: Promote Now
You have spent hours creating an online course. Now, its time to cash it.
Start promoting it by