Yeah I know you are crazy for getting a free website, so here are the details how to get this offer.
Highly Professional Website Designs
All the below mentioned website designs are built professionally, so take a look at each of them and choose a perfect one for your website. Everything is customizable. Just pick a design and message us your changes so we can create a beautiful website considering your requirements.
All design names are just placeholders.
Next Steps, Please!
I hope you are now confused to pick which website design as all are exceptional. It happens to all of us. Just think for one minute and decide a one.
Now think of minor adjustments you want such as adding your social handles and embedding Instagram in the footer or adding your Patreon Link and so on.
Now you have decided website design and some adjustments too, it's time for the next step i.e. buying hosting that will power your website.
We recommend BlueHost because its
Affordable - Normally hosting companies charge 7$/month but it's plans start at just $3.95 per month.
Quality Hosting - Unlike other web hosts, it provides high-quality hosting. It is the "Official" hosting provider for WordPress that powers more than 30% of total websites in the world.
Free Domain (10$ Savings) - Normally, domain pricing starts from 10$/year. You have to pay for hosting too. As we have negotiated a deal with BlueHost so they are providing 60% off on hosting and a FREE domain to all new accounts who purchase hosting through the below link. (Coupon applied automatically)
Affiliate Disclosure: We may make a small commission without any additional charges to You. This will support us to offer website development services for Free during COVID-19.
Now, I will guide you step by step with no step skipped so you can get this offer right now.
1. Open BlueHost
Our site is hosted on BlueHost. You can get FREE domain along with a massive discount on hosting too.
2. Choose Hosting Plan
Choose your hosting plan by clicking "Get Started Now" then choose a plan. Currently, BlueHost offers four plans
If you are a starter, choose Basic Plan. It is more than enough for a starter.
3. Choose a Domain Name
As you have selected an available domain name by the help of domain generators mentioned above, just put this domain name here so you can get it FREE then click "Next"
If you have already purchased a domain name, enter it in the second column and click "Next"
Tip: Always choose domain names ending in .com, .net or .org extension as they are most trusted one, for example, muhammadfalaks6.sg-host.com Don't buy domains with weird extensions, for example, falakdigital.guru
4. Enter your Account details
After you have selected domain, click "Next", you will be asked for entering your account details comprising your first name, last name, country, street address, city, zip code, phone number, email address.
Then you will be asked to check your "Package Information" Now choose hosting duration. If you are on a tight budget, choose 12 months and uncheck package extras otherwise go for 36 months so you can enjoy massive discounts along with FREE perks.
BlueHost provides domain privacy protection for FREE so that no-one can know that you are the owner of your domain.
After verifying Package Information, enter your payment information and check BlueHost's Terms and Conditions box and "Submit" it.
After a successful purchase, you will be asked for creating a password for BlueHost account.
Congratulations, you have registered your domain name and purchased hosting too.
Leave the rest upon us!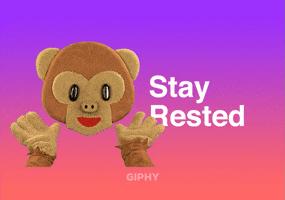 Now you have done all work required for creating a website. Just send us the account details (you can change password after we have designed the website for you), website design and customizations so we can create a website for You. Rest of the details will be discussed with You personally. Just fill the contact form or contact us on Facebook Messenger, we are super active on Facebook Messenger.
If you want any guidance for buying hosting or require any other help, we are ready to help you.