Getting views on TikTok is becoming harder day by day as competition is increasing. TikTok algorithm always favors creative and high-quality content with the best background sounds.
Here are some tips for boosting your views and exposure to TikTok.
1. Optimize Your Profile
Before you get worried about views, optimize your profile. Optimizing profile includes adding the best profile picture and writing the best description that defines yourself and your work on TikTok. You can edit your profile picture by PicsArt, SnapSeed, Adobe Photoshop or hire a freelancer for 5$ on Fiverr.
Don't forget to add your Instagram & Youtube link in bio. If you have not started youtube, it's the right time to start now.
2. Look Attractive In Videos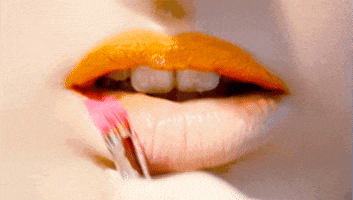 Looking attractive does not mean you have to buy a dozen shirts and jeans. Start with what you have. Get the best haircut and make videos in clean and pressed clothes.
If you are a girl, slight makeup will bring wonders. ( For God's sake, don't blush too much.)
3. Make High-Quality Videos
Creating high-quality videos require the best lighting, best camera(Smartphone), best background and best video editing software.
Best lighting: Use lighting bulbs of the same intensity, same power and do hit and trial method to fix them at best place for maximum light intensity.
Best camera: iPhone cameras are best if you are filming on a smartphone
Best background: Whenever you choose a place for creating the video, check all and satisfy yourself that this is the best background in a place like this.
Best video editing: Editing is the main part that brings huge difference. You can use Viva Video, Quik, InShot, and Adobe Premiere Pro for video editing. You can take it to the next level by hiring a professional starting from 5$ on Fiverr or PeoplePerHour.
4. Share Posts On Other Platforms
Make a habit of sharing your all TikTok videos on all social media platforms. Share them as posts as well as stories. And every week share your TikTok profile link in Instagram stories so that new Instagram followers can follow you on TikTok just by swiping up.
Don't limit sharing on Instagram only. Share it on Facebook, Pinterest and Twitter. I repeat, don't forget Pinterest. TikTok videos are immensely popular on Pinterest and you can get many followers by doing so. (To upload videos you have to convert your Pinterest account to Free business account.)
And the best way to share your videos on all social platforms is using Promo Republic or SproutSocial to schedule your videos on all social platforms.
5. Be Creative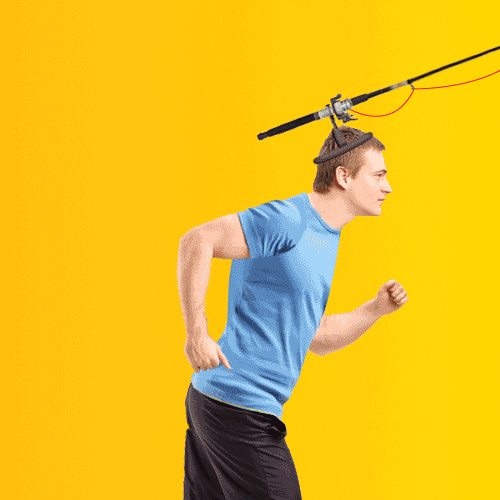 Becoming viral on TikTok requires creativity. Think out-of-the-box. Be creative and create original videos.
You can be creative in sound mixing as well as making the video.
You can create good sound by mixing two or creating your own. When other people use your sound, anyone can check who has created this sound, and it directs more viewers to your profile
You can be a trendsetter in video production by introducing the new ways of acting and other musers (TikTokers) will start copying you and discussing you with each other. This buzz will bring more views.
6. Get featured on "For You" Page
The best way to get more views is getting featured on "For You" page of TikTok.
If you are getting views earlier but not getting now, maybe your account is shadow-banned by TikTok. And the best way to overcome shadow ban is by purchasing TikTok views or getting shout-out from other TikTokers.
Another great way to overcome this shadow ban is getting more profile searches. So share your videos in TikTok groups or buy Instagram shout-outs that will eventually increase your profile searches.
6. Make Duet Videos
Duet feature is a unique way to engage with your fans. You can use it to troll, appreciate or imitate any video along with displaying other's content.
Some people make duet videos in an amazing way. RJ Abhinav nails duet videos. Get inspiration from him. You can duet almost any video(except those whose duet feature is turned off by creator.)
7. Use Popular Hashtags
Making the best video alone is not enough. When you have put hours in creating a high-quality video, you should put some time in choosing hashtags.
Hashtags help TikTok to categorize your content and put your videos in front of people who are interested in similar content.
Add 2-3 hashtags in each video. Don't keep on using the same hashtags again and again. Instead use 1 popular, 1 less popular and 1 hashtag related to sound.
When a person searches a hashtag, videos with maximum likes are shown on the first page. When you use less popular hashtags, and someone searches these hashtags, the probability of getting your video on the first page increases as there is little competition.
Tip: TikTok displays the number of views on each hashtag. It also displays the number of likes of ranking videos. Before using any hashtag, check these numbers and think "Can I get my video in the top 10 videos for this hashtag?" If the answer is yes, go for this hashtag.
8. Use Local Hashtags
When you visit any specific resort or a city, use local hashtags. It will help TikTok to put your content in front of the audience who loves travel. This exposure will surely increase your views.
For example, you visit Eiffel tower, you can use #eiffeltower #paris #france #toureiffel #eiffel #travel #parisfrance #visitparis #tower #iloveparis hashtags.
For more information, check this detailed guide "How to find best and trending hashtags on TikTok"
9. Make Videos With Your Pets
Yes, you heard it right. People love pets. You can convert pet lovers into your fans easily by showcasing your pets. But don't do it too much. Make a habit of creating one video with your pet every week. Pet lovers also comment more than others.
Videos with more comments signal TikTok that people are interested in this video and your video will get a boost by TikTok, which will result in ramping more views.
Rest of the tips are after this awesome ebook description.
10. Engage With Viewers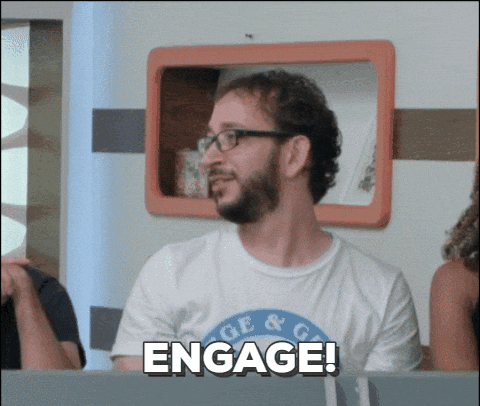 Best way to keep a follower your fan is to keep them engaged. You can engage your followers by replying to their comments. So allocate 5-10 mins daily for replying each and every comment if possible.
When comment number is increased, it signals TikTok for a boost. You can test it yourself by replying for 1 week and compare it with previous statistics.
You can also interact with followers by becoming "Live" on TikTok.
11. Share Behind-The-Scenes Videos
This works like a charm. Bloopers and behind the scenes videos get more engagement than other videos as it helps fans to look behind the camera into your life. Don't overdo it. Just make one behind the scenes or blooper video every month.
12. Use Trending Video Effects
Be an early person to adopt the trending video effects. "Big Nose" effect was very popular in August. Early adopters stacked millions of likes. Check the trending effects section and use them.
13. Post At High-Traffic Times
Posting at peak times harvests more views than posting at non-peak hours. Most of your fans will be online at high traffic times. Usually, high traffic times are 2-3 PM and 10-11 PM.
14. Team Up With Other Tiktokers
Making a team is a crucial element for getting millions of fans in a month. You can analyze it too just by comparing single TikToker vs people who make videos by making a team.
Making a team gives you too much exposure. Team people upload videos on their accounts and mention you in their videos, this rolls more eyes on your profile. All of you are benefited aka mutual benefit.
Tip: When you make a team, you must add the opposite gender to your team. Adding a single "female" element brings more followers than two guys.
15. Mention Your Tiktok Profile Link In Your Instagram Account
Cross-promotion brings more followers to every stage of the account. When a person follows you on Instagram, he/ she will surely follow you on TikTok. You can streamline this process by adding your Instagram link to your profile.
Don't hesitate to ask your followers to follow you on TikTok.
Also, attach your Instagram link to bring TikTok fans on Instagram.
Tip: You can use bio link tool, ContactInBio, and put you all social media accounts link there. so when a person opens a bio link, he can follow you on every social media platform.
16. Use TikTok Live
When a person goes live, TikTok notifies his/her followers and fans join you in live video. You can make money too by collecting coins as well as engaging with your viewer's side by side. People may check your profile and the latest videos too.
17. Promote On Tiktok Shout-Out Instagram Accounts
If you need more exposure, reach out to TikTok shout-out Instagram accounts and ask them to give a shout-out to your account. Some pages can do it for FREE others may charge you for this service.
18. Collaborate With Others
Big brands and influencers use this strategy effectively to cross-promote each other. Collaborate with as many people, as many times as possible. Collaboration always brings new followers to all of you. Only ask those people to collaborate who have the same followers range as you have. In this way, chances of rejection are decreased too much.
19. Use Best Soundtracks
Adding sounds is like adding the soul into a dead body. Sounds are an essential part of the video. Try to use trending sounds as much as possible. You can get trending sounds ideas by capturing "video" and then click sounds, and check them under the "Trending" section.
Tips: If you want to reach older people, use classic sounds.
20. Run Giveaways & Contests (Like, Tag Etc)
Giveaways are a powerful way of getting likes, followers, mentions, and customers. Brands run giveaways and contests for getting more exposure.
You should run giveaways and contests for exponential growth. Giveaways can range from signed books, signed postcards, signed shirts or personal meetings with you.
21. Ask For Feedback
Asking for feedback increases engagement along with knowing your deficits. When you have made many videos, ask people how I can improve and entertain you in a better way.
When you ask for feedback, ask them to Patreon you if they like your content. You will get money too along with feedback.
22. Post Into TikTok Groups
Don't neglect the power of Facebook groups when it comes to promoting your content. Join as many groups as possible and upload your videos along with your TikTok profile link in the description. Some groups don't allow profile link, so avoid adding profile link when posting in those groups.
23. Write Best Captions
Use Grammarly, a free spelling and grammar checker tool available as an app to avoid grammar mistakes.
Thoughtful captions make people stop even your video quality is low. You can take it to the next level by writing about difficulties in making this video or asking a question to your audience.
Ask question → Audience will try to answer → more comments → more engagement → more views.
24. Attend Tiktok Meetups In Your City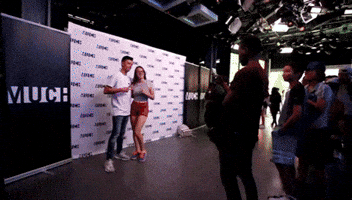 TikTok meetups are the best way to interact with influencers as well as your fans. Utilize them efficiently by reaching before time in the best dress and make videos with as many influencers as possible.
Don't forget your fans who came here to make videos with you. Give them time and let them make as many videos as they like. These fans feel proud of making videos with you and they will bring you in front of new audiences and eventually you will get more followers.
25. Comment On Popular Videos
The best way to hijack attention from popular videos is by a thoughtful comment. When a person likes your comment, there are many chances that he will view your profile and if he likes your content, BOOM, you have got one more fan.
26. Follow More People
Follow unfollow is an old method that is still in practice on Twitter and Instagram. You can allocate 5 mins daily for the follow-unfollow game. Follow people one day and unfollow them after 2 days. Usually, fans obtained by the follow-unfollow method are of low quality.
27. Make A Facebook Page

When you have put hours of work in creating content, put it on all social media platforms including Facebook. Make a Facebook page and schedule your content on Facebook. You can schedule posts for FREE upto 6 months by using Facebook page scheduling feature.
28. Use Other Video Platforms
Tiktok is not the only vertical video platform. There are many other platforms too. You can upload your TikTok videos there too and get more followers on these platforms too. Most popular vertical video platforms are Likee, Kwai, VigoVideo, and FireworkTV.
Read this blog post about top 10 short video platforms
29. Be Consistent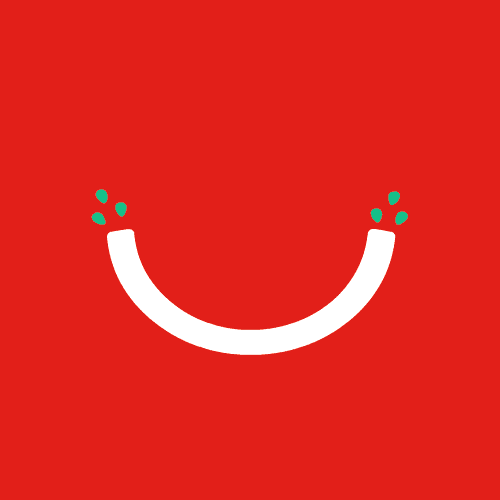 Consistency is the key to success in every field of life, here too. So be consistent and daily upload at least one video.
Uploading a video daily does not require making videos daily. You can make videos for the whole week and upload it daily at high traffic times.
30. Contact Facebook Shout-Out Pages
Contact Facebook video pages and pay them a little to promote your videos on their pages by adding your profile link along with your videos. You can use Fiverr to get this service at an incredibly low rate.