After you get 10K (or 100K) followers, its time to monetize them and make money from them.
As you know Tiktok doesn't support links except for Youtube and Instagram, so it's a little difficult to make money from followers through TikTok. This problem can be solved by getting TikTok followers on your Instagram or Youtube so don't forget to add your Instagram and Youtube links in your profile. (It's better to ask your followers to follow you on Instagram.)
There are many ways to make money from TikTok. Best ones are as follows:
1. Live Streaming
Live streaming is the only option TikTok provides for monetization. It is one of the best ways to make money with your account.
Your fans need to purchase some TikTok Coins with their real money with In-App Purchases and they can send this money to you during live streaming. You can withdraw this money into your Paypal account.
2. Doing Sponsored Posts
Sponsored posts are the best way of making money on TikTok. Just build an engaged audience up to 1M on TikTok (or 100K on Instagram) and brands that want to get in front of your audience will connect with you.
Nowadays, brands prefer those influencers whose engagement rate is high regardless of the follower's base. You should keep your followers engaged and the best way to do is post consistently and interact with your followers.
You can find sponsored posts through Izea, Ifluenz, BrandBassdor, GrapevineLogic, Famebit, Upfluence, Webfluential, BrandBacker, Repped, and JuliusWorks.
3. Become an Affiliate
Becoming an affiliate and making a commission selling other brands' products is also a good source of income. Keep in mind, only promote products that are good and relevant to your audience/ niche. Don't shatter the follower's trust by doing a biased review.
You can find companies offering affiliate products through ClickBank, Amazon, RewardStyle, Shareasale, Rakuten, and Stylinity (great for fashion bloggers)
Before you pick a product to promote, ask yourself questions like:
Who is your audience?
What type of content do you already post?
What existing brands do you admire (they might have existing affiliate programs you could join)?
After selecting any product for affiliate marketing, add its affiliate URL on your captions or in your bio. You can either use bitly.com to shorten and customize your affiliate link OR use bio link tool, ContactInBio, and add all product links there so that when people are interested in any product, they can purchase it through your link.
4. Sell Physical Products
When you have a loyal audience
, you can sell them anything you like. It can be a physical product, a merch or a digital product.
You can sell your own produced physical products or you can purchase from suppliers and sell it then. You have to spend money on stocking some inventory and a storage place along with building your website on Shopify, which is free for 14 days without entering credit card details. Just upload products and start promoting it.
Now you can sell products directly on Instagram through Instagram Posts and Stories. By simply tagging products in your Instagram images, you can lead your Instagram followers to your product pages where they can purchase products quickly.
5. Start Dropshipping
Storing, packaging and shipping products is a headache but nowadays you can sell physical products by avoiding this headache.
Dropshipping is a business model in which the retailer (you) does not keep goods in stock but instead transfers the customer orders and shipment details to either the supplier who then ships the goods directly to the customer.
Dropshipping is very easy now. All you have to do is set up your e-commerce website using Shopify, and installing Oberlo's forever Free plan to find suppliers for your products. After finding suitable products, just double click to add it to your Shopify store.
After a product is sold, the supplier will send them directly to your customer.
Tip: Best products for an Instagram and TikTok influencer is "Custom Name Jewelry." It costs 5$ for each custom name jewelry and you can easily sell it for 15-20$ on your own website. You will get 10-15$ solid profit on every sale.
For authentication, you can check the supplier price of the "custom bar necklace" at AliExpress and retail price on Amazon to know the profit margin.
6. Create and Sell Digital Products
Creating a digital product requires a one-time effort. You don't have to worry about managing inventory and packing products. Digital products can be a course, ebook, printables
, recipes, workbooks, to-do list template or any other downloadable product.
Digital product format differs from niche to niche. If you are in the health niche, e-books
will be your main digital product to make money while helping followers. You can learn more about creating and publishing a Kindle e-book by this course.
If you consider the course is the best way for helping followers, then Teachable is the best platform for hosting, creating and selling your courses at any price. And check this detailed step-by-step guide why & how you should create an online course?
Teachable has a free account but its hidden. Just click on pricing page and scroll down, there you will see "Try our free plan"
Note: Many companies are ending their FREE plan. Maybe Teachable do it someday, so register for a forever free account now and create a course whenever you like.
Some examples of short courses are:
How to grow on TikTok
How to grow on Instagram
How to lip-sync on TikTok
How to dance on TikTok
7. Sell Your Own Merchandise
Selling merchandise is one of the favorite ways of influencers for making money. All you need is to create a beautiful design for merchandise with your branding and upload it on Teespring. They will handle manufacturing to delivering it to your followers. You will get a fixed amount of profit on each sale.
If you want a branded look, make your own merch store on Shopify (14 days free trial without credit card) and use Printful as a supplier.
Tip: I would suggest you make a separate brand and advertise it on your handle. Make a separate account on all social media platforms.
8. Offer a Paid Service
When you have loyal followers and you have any skill that your followers are interested in, you can offer them as a paid service. This paid service can be photography, video editing, dance lessons or anything you are expert at. You can make your own website/blog (no experience required) to portray your services along with contacting you professionally.
You can promote your services by
Include your skills in your bio
Include a link in your bio that takes users to your website
Use your posts, your pictures, and videos, to advertise your skill.
Offer early-bird discounts on your services for limited time periods.
9. Get Started on YouTube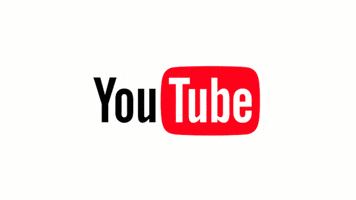 As you know, TikTok does not have a monetization policy so you can't make money by simply uploading on TikTok. But you can make money by uploading videos on Youtube. You can monetize your content on Youtube.
Nowadays, celebrities and athletes are becoming Youtubers too. Recent examples are Jacquline Fernandes, a Bollywood actress, and Shoaib Akhtar, a Pakistani cricketer.
You can redirect your TikTok followers to YouTube and before uploading a video on Youtube, upload a trailer on TikTok too which will build up excitement in your followers. You can take this course to know all the ins and outs of Youtube from scratch.
Use VidIQ and TubeBuddy for optimizing your YouTube videos for higher rankings.
Tip: Ask your followers to suggest ideas for future videos.
10. Get Free Products
You don't need 1M followers on Instagram to get FREE
products for review. Octoly is a platform where micro and nano influencers can request any product and brands will ship these products at your doorstep. All you have to do is leave an honest review.
You can get free products by signing up on Influenster, PinchMe, L'Oreal Consumer Testing Program, Smiley360, RippleStreet, BzzAgent, and SampleSource.
11. Ask People to be Patron
Creating amazing content requires extremely hard work and "Likes" are not enough for appreciating it. So next time, you make a very high-quality video, upload it on Patreon. And do soft selling on TikTok by asking your followers to support you and enjoying premium content on Patreon.com. Make a 1$ tier in start so you can get as many fans as you can on Patreon. Later on, you can change the price.
"Creating content requires creativity, hard work and time. Please check out my new video on Patreon and support me on Patreon so I can create more content for you."
12. Sell Your Time
Everyone has die-hard fans. They are extremely eager to talk, meet with you. You can make money by giving them an opportunity to meet you or do a video call. You can use AcuityScheduling for scheduling these meetings. Just add time slots you are available for meeting and your die-hard fans will book one.
13. Sell Shout Outs to Smaller Instagrammers
As you become popular on TikTok, you can grow your Instagram account too by redirecting your followers on Instagram by placing an Instagram link in your TikTok profile. When you get a good following on Instagram, you can make more money by selling shoutouts to smaller Instagrammers.
These shout-outs
can take the form of tagging them in
Mention clients in your posts.
Asking your followers to check out their page.
Sharing their posts
sharing the client's post.
You can get shout-outs orders from:
14. Sell Licenses For Your Photography Or Videos
If you have photography skills and your photos get too much love from your followers, you can sell them too. There are many sites for selling licenses for your photos, including Foap, 500px, and Twenty20.
15. Sell Your Used Clothes On eBay
Buying and selling used clothes is normal these days. Some die-hard fans are willing to pay more for your used clothes than the actual price as they love you. You can sell them directly by posting your old clothes on eBay in the auction. The highest bidder will get those clothes. Don't forget to send them a signature post-card too.
Bookmark it so you can check time by time for new ways uploaded here. Use as many ways you can use for making money but don't be aggressive.
Don't forget to share it with your friends so they can make money too on TikTok.
Let me know your suggestions in the comment
section.