TikTok is the best vertical video platform with more than 600 million users. According to Sensor Tower, its the most downloaded app worldwide in September 2019 with 44 million downloads.
What Is TikTok Profile
A TikTok profile is a simple webpage displaying your name, profile picture, bio, and your videos. You have to put some effort here to convert viewers into followers.
Let's jump into how to optimize it to get more followers.
1. Setup Your Name & Username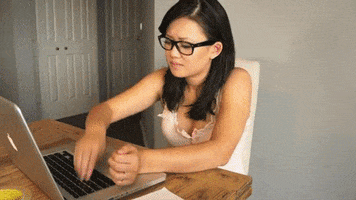 The first step to optimize the TikTok profile is making sure that your name is, in fact, your name!
By default, when you make a new account, your username comprises numbers. Edit it and choose username exact or similar to your name.
2. Make Your

Profile Picture Stand Out
First impression is the last impression.
When a person visits your profile link directly or watches your video and swipes to see your profile. The first thing every person sees is your profile picture. It's the best place to convince viewers to follow you. Sadly, it's not possible with a bad profile picture.
People draw conclusions about a person from their photo in as little as 30 to 40 milliseconds?That's less time than it takes to say "milliseconds!"
First of all, I strongly recommend keeping the same avatar on all accounts.
TikTok profile picture
Instagram profile picture
Facebook Page profile picture
Pinterest profile picture
Twitter profile picture
LinkedIn profile picture
And update all of them at once with the same image. You can do it easily by using IFTTT, a free automation service to automatically update other account profile pictures.
Tips For Best Profile Picture?
3. Write Amazing Bio
You only get 80 characters to play around within your bio.
A good bio accurately explains what your business is and what you do. You should mention your particular skill, profession, hobby, or interest to get more clients.
Use Grammarly, a free grammar and spelling checker to write a mistake-free bio.
Tips:
Use line breaks and emojis to make information more bite-sized and consumable.
If you are active on Likee App, add your username too (Likee: username)
Don't forget to add a branded hashtag in your bio so that fans can use it when making a duet.
4. Insert Your YouTube And Instagram Link
Don't take it light.
After you get a little popular on TikTok, it will become your No. 1 source of more followers on YouTube, Instagram or your blog.
If you are not on YouTube, get started on YouTube as many TikTokers have already started YouTube and taking their followers to YouTube to monetize their content.
TikTok is testing making links clickable in the bio section. To get maximum benefit either make your own blog or use one link software like ContactInBio.
If you like writing, then create a blog in 20 minutes and add it to your bio. Publish some posts and start making money from Adsense and affiliate marketing. You can add a shop section too on your blog to sell your ebooks or courses. You can also sell your services easily through your blog by creating a contact page.
If you don't like writing, ContactInBio is the best way to utilize this link. Just make a free account and attach all your handles. You can sell products too by attaching your Paypal to ContactInBio.
5. Switch To Pro Account
You should convert your account to a business account to get more stats. You can check your video views, followers, profile views and follower's demographics.
Switching to pro account is very easy and free too. Follow the steps
Click three dots in the upper-right corner.
Then click "Manage my Account"
Choose "Switch to Pro Account"
Click "Continue"

"Choose a Category" bt tapping anyone.
Now you can see "Analytics" in the account area.
How To Update Your TikTok Profile
Changing your TikTok profile picture can make a huge difference to your account!
Once you've chosen a new TikTok profile picture, you can update it in a few taps.
Tap the Profile Photo link at the top-left corner. And choose to Take a Photo to use your camera to snap a new photo, or Select from Gallery to choose one from your phone or tablet.
Allow TikTok permission to access your photos and/or camera if you haven't already done so.

Follow the on-screen instructions to crop and save your photo. You can drag and position your photo in the circle.

After uploading a profile picture, update your name, username, bio, attach your YouTube and Instagram.
And click "Save" in the top-right corner.
Easy right.