As you know, many people have a blog nowadays. Some are blogging for money while others are doing it just for sharing their thoughts. It does not matter in which category you fall, this guide is for all.
Many people want to start their blog but they can't figure out exactly what they need to do to start a blog.
To avoid this pitfall, I wrote this guide so that you can get all the details without leaving a page.
I'll walk you through
how to choose a blog topic
what is the best platform to start a blog
all technical steps to create a website
how to customize your blog
how to add more functionality to your blog
and much more!
It does not matter if you are a beginner or an expert, you can create your blog easily. I have attached tons of screenshots to guide you from start to customize your blog with no step skipped.
4 COMMON FAQS ABOUT HOW TO START A BLOG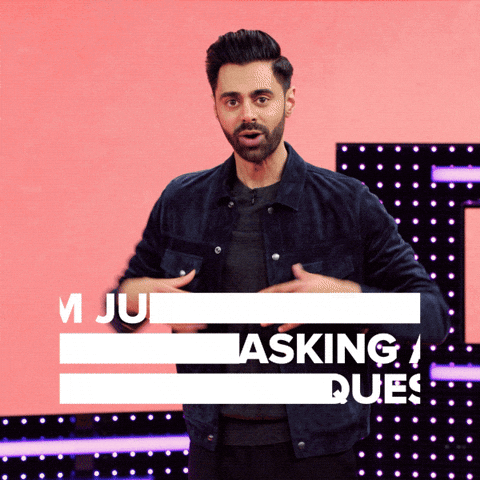 When you try to do a new task, many questions come in your mind. Some questions come in every beginner's mind, I will answer them now.
Q- How long does it take to start a blog?
This is the most common question. It just takes 20-30 minutes dedication for creating your blog and it is much easier than you think.
Q- Do I need a ton of money to start a blog?
You don't need a shit load of money to start a blog. You can start your blog for 3.95$/month.
Q- Do I need coding experience for creating a blog?
Coding experience was needed for starting a blog until 2010. After 2010, things started getting easier. Now you don't need a coding experience as you don't have to write a code- even 1 line of coding is not required now to start a blog.
Q- Can I use free platforms to start a blog?
Free platforms are ok for hobby blogs. You have little to no control over free platforms, and they can shut down your site anytime. Free platforms have very limited functionality. If you want to make money from your blog, protect your content and have full control of your site, I will suggest you avoid free platforms.
If you have any other questions, comment on it. I will answer it ASAP.
Due to COVID-19, we are offering 100% free website development services from scratch. Just choose a website design from these professional website designs and get your website ready within 2-3 days.
YOUR 6-MINUTE GUIDE: HOW TO START A BLOG
This 6 minutes guide will cover all aspects of creating your blog in 20 minutes. Now, I will show you all the technical steps that you have to go through to launch your blog.
Now, I will discuss all of them one by one with no step skipped.
STEP 1: CHOOSE A TOPIC – IS YOUR BLOG FOR FUN OR MONEY?
If you are making a blog for fun/ hobby, skip this section and jump to step-3 as you have already chosen a topic of your interests.
But if you are serious and planning to make money from your blog, then choose a topic that can generate more money for you.
Topics you are passionate to write about may not make more money than others. So research and choose a blog topic that coincides with your interests and is more profitable too.
Before choosing a specific topic for your blog, try to answer these three questions:
Q-1. Do I enjoy writing about this topic?
You don't have to write a blog post about this topic so choose the topic wisely.
Just ask yourself can you write about this topic for one month. If the answer is yes, it's a good topic for your blog. Later on, you will get more ideas for your blog relevant to this topic.
Q-2. Do people search / interested in this topic too?
After choosing a topic, you have to search are other people interested in it too?
You are not writing for fun so you should write about what people are interested in.
You can check if people are passionate about the topic you have chosen in many ways. Some of them are as follows
KWFinder – This free tool lets you see the popularity of any "keyword" based on people searching it in Google. A keyword is essentially any phrase that people search for in Google. If many people are searching for a topic in Google, it shows that it's a good topic to start.
Try to think of the words that best describe your topic – then enter them in the box and click Find keywords. It will show a bunch of results along with average monthly search volume. Pick any topic who has above 10K monthly searches and you are good to proceed to the next step.
Facebook Groups – When people are interested in any topic, they join relevant groups on Facebook. Search your topic on Facebook and filter for groups. If you find many groups having thousands of members, congratulate yourself that your topic has a good interesting audience too.
Google Trends – This is a simple tool offered by Google to check what is trending now. Just input your topic and it will show interest in your chosen topic is increasing or decreasing. Always work on topics whose interest is increasing.
Q-3. Can I make money from this topic?
You can make money from every topic that has an interested audience but some topics have more monetization methods than others.
There are many methods for monetization. More the monetization methods, the more profitable it will be. Generate as many income streams as you can. Some of them are as follows:
Displaying Ads (Google AdSense)
Affiliate Marketing (Adding an affiliate link of any product in your blog post. Whenever a person buys from your link, you get the commission.)
Selling a course through Teachable
Selling an E-book
Sponsored posts
Selling dropshipped / physical products.
many more.
STEP 2: PICK A BLOG PLATFORM – I RECOMMEND WORDPRESS
There are many website building platforms. Some are free others are paid. "WordPress" is one of the most used website building platforms. It is currently empowering more than 29% of total websites in the world including this website.
Why is WordPress the best platform to create a blog
I can give you 101 reasons to choose WordPress. Some of them are
Difference between WordPress.com VS WordPress.org
Here comes the confusing part, WordPress is further divided into two different platforms WordPress.com and wordpress.org:
org – It is open-source, non-profit software that's developed by a WordPress community. This is what I recommend.
com – It is also built on the open-source WordPress.org software but it is for-profit.
Com has two plans, one is free and the other is paid.
Using a free plan, you can create a very limited blog and you
don't have full control of your website and you never really 100% own your blog.
don't have access to WordPress plugins or themes so you can't customize your website using the free plan. For customizing your website and getting access to plugins, you have to pay for an expensive business plan which costs several folds higher than 2.75$/month.
It also puts some restrictions on how you can monetize your site.
With WordPress.org, you're 100% in control of your website as you just use 100% free open-source software. You can
Add more functionality to your website by using plugins (third-party apps to enhance functionality) and themes.
Customize your site as you like without paying several hundred bucks for an expensive business plan.
You don't have any restrictions for monetizing your site. You can monetize it by any method which suits you.
Verdict:
If you are blogging for generating extra money, use self-hosted WordPress.org instead of WordPress.com, although WordPress.com offers a "free" (but limited) blog. Upgrading from WordPress.com to wordpress.org is difficult too, so pick the right one which is WordPress.org.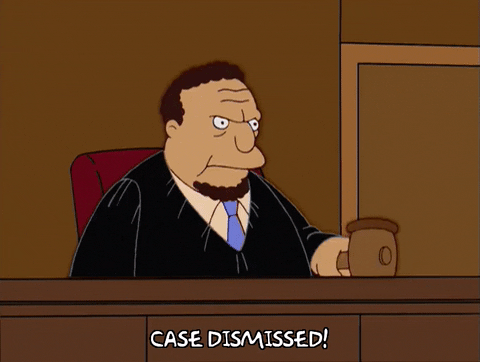 STEP 3: CHOOSE A DOMAIN NAME
Now you have chosen a topic and blogging platform, it's time to register a domain name for creating your blog.
What is a Domain Name
"It's your blog's permanent address on the Internet."
It is the domain name that you type into a browser's address bar for visiting a website, such a facebook.com or google.com
What are the characteristics of a good domain name?
A good domain name should have the following characteristics
Include words that tie to your topic
Short and memorable
Avoid hyphens and numbers
Try to register .com if available.
If you need more help with choosing a domain name, check out this detailed guide
11 tips for choosing the best domain name in 2019
How to find domain names that are available
Usually, all good names are registered before, so you have to do research for getting a good domain name.
If you are entangled in this situation, take the help of domain name generators. All you have to do is enter your main keyword in the search box and they will fetch a list of all relevant domains available. Lean Domain Search, Name Boy, and Name Mesh are highly-recommended domain name generators for getting a list of best possible domain names.
After you have chosen a domain name, its time for buying hosting so you can host your website. A website needs hosting where you can host blog posts, images, and other data so when people visit your website, there's an actual website to greet them instead of a blank page.In simple words, hosting is a space where all your website data is stored, structured, and organized in blocks so that visitors can be greeted with your beautiful website.
WHY DO I RECOMMEND BLUEHOST FOR NEW BLOGGERS?
I recommend BlueHost because its
Use this link to get 65% off on hosting too. (Coupon applied automatically)
Now, I will guide you step by step with no step skipped so you can create your own site in 30 minutes
1. Open BlueHost
Our site is hosted on BlueHost. You can get FREE domain along with a massive discount on hosting too.
2. Choose Hosting Plan
Choose your hosting plan by clicking "Get Started Now" then choose a plan. Currently, BlueHost offers four plans
If you are a starter, choose Basic Plan. It is more than enough for a starter.
3. Choose a Domain Name
As you have selected an available domain name by the help of domain generators mentioned above, just put this domain name here so you can get it FREE then click "Next"
If you have already purchased a domain name, enter it in the second column and click "Next"
Tip: Always choose domain names ending in .com, .net or .org extension as they are most trusted one, for example, muhammadfalaks6.sg-host.com Don't buy domains with weird extensions, for example, falakdigital.guru
4. Enter your Account details
After you have selected domain, click "Next", you will be asked for entering your account details comprising your first name, last name, country, street address, city, zip code, phone number, email address.
Then you will be asked to check your "Package Information" Now choose hosting duration. If you are on a tight budget, choose 12 months and uncheck package extras otherwise go for 36 months so you can enjoy massive discounts along with FREE perks.
BlueHost provides domain privacy protection for FREE so that no-one can know that you are the owner of your domain.
After verifying Package Information, enter your payment information and check BlueHost's Terms and Conditions box and "Submit" it.
After a successful purchase, you will be asked for creating a password for BlueHost account.
Congratulations, you have registered your domain name and purchased hosting too.
STEP 5: INSTALL WORDPRESS ON YOUR WEB HOST
After purchasing a domain and hosting, its time for website setup. Install WordPress on your hosting.
Don't worry, its literally "1-click installation". Here are the steps you should follow to install WordPress:
1. Log in to your hosting (BlueHost) account.
2. Go to your control panel.
3. Look for the "WordPress" under Website category by scrolling.
4. Choose the domain where you want to install WordPress. Create Admin Username and Password which will be used for logging in your website's backend.
5. Click the "Install Now" button and it's done.
A quick tour of the WordPress dashboard
As you have already installed WordPress, now you can access the WordPress dashboard. The WordPress dashboard is just like the control panel of your computer i.e. control center of your blog to
Write & edit your blog posts
Customize your blog looks i.e. Installing a theme
Add functionality to your blog i.e. adding third-party plugins
Moderate comments on your blog posts
And many other important actions!
You can easily access your dashboard by adding /wp-admin to the end of your domain name (e.g. chosendomainname.com/wp-admin), then log in using Username and Password you created in the SiteGround setup wizard in the previous step.
Once you log in, you will see WordPress Dashboard like this:
These are some of the most important areas:
A – For writing, editing and managing your blog posts
B – To create pillar blog posts of any blog. Pillar blog posts are About Us, Contact Us, etc.
C – To customize your blog's looks. You can change your blog looks in seconds by installing a "theme"
D – To increase the functionality of your blog by installing third-party apps called "plugins"
STEP 6: CUSTOMIZE YOUR BLOG LOOKS BY THEMES
Themes are just like your clothing. You can upgrade your blog look by installing any free or premium theme. You can get themes from
WordPress.org

– Official WordPress theme directory has thousands of free themes.

ThemeForest – Popular marketplace containing thousands of premium themes.
StudioPress – A premium themes directory with top-quality themes.
I am not forcing you to buy a premium theme. Instead, use a free theme in the start and upgrade it later.
How to install your new theme
Now I will show you how to install a new theme.
Go to Appearance → Themes in your WordPress dashboard
Click Add New
For free themes you found at

WordPress.org

, search for the theme by name and click Install
For premium themes, click Upload Theme and upload the ZIP file of your theme
Don't forget to click the Activate button after installing any free or premium theme.
How to customize your Theme
Don't worry, you don't have to play with coding to customize any theme. You can customize your theme by clicking Appearance → Customize in your WordPress dashboard.
Feel free to play around and get creative with all the available settings because you can't break anything!
And don't forget to make categories by going to the "Menu" section. These categories let you distribute your blog posts in categories so anyone interested in a particular category can read blog posts of this category.
After making all changes, click the "Publish" button to apply all changes to your blog.
Tip: Don't spend too much time looking for a theme. Choose any beautiful theme. You can change it later without deleting blog posts or any data.
STEP 7: INCREASE YOUR BLOG FUNCTIONALITY BY PLUGINS
Themes are mostly about appearance, but plugins are all about functionality. This functionality can range from adding a simple contact form to making an eCommerce store in your blog.
And, unlike themes, you can use as many plugins as you want at the same time. But I will recommend to only use plugins you absolutely need.
You can find both free and premium plugins for your site at
WordPress.org

– Official free plugin directory with over 50,000 different plugins.

Code Canyon – Huge marketplace for premium WordPress plugins.
Which are the essential plugins for a blog
To help you more, I have listed all the plugins that every single blogger needs. These are
Contact Form 7 - To make contact forms
WP Rocket - Caching and WordPress speed optimization plugin
Yoast SEO - To achieve higher rankings in Google
Social Snap / Social Warfare - To add social sharing features to your blog
How to install WordPress plugins
To install WordPress plugins:
Go to Plugins → Add New in your WordPress dashboard
For free plugins you found at

WordPress.org

, search for the plugin by name and click Install Now
For premium plugins, click Upload Plugin and upload the ZIP file
After installing a plugin, make sure to Activate it. Then, read the plugin's instructions to learn how to use it.
STEP 8: CREATE PILLAR POSTS I.E. PAGES
Now you have completed all the technical work. Its time to start creating content for your blog.
Go to Pages → Add New
Write Title and body text
Hit "Publish". Yes, hit publish
Unlike a post, a "page" has no published date. It's just something that's always there. Create
About Me - To introduce yourself to your readers
Contact Me - So your readers can contact you. You can see my Contact page here.
STEP 9: WRITE AND PUBLISH YOUR FIRST BLOG POST
Now comes the super fun part - sharing your thoughts with the world through a blog post on YOUR website.
Go to Posts → Add New
Write your blog post title at the top
Now you will find Microsoft Word like editor. Write your thoughts now.
Add Media button to upload and insert images
Choose a category or add a new one on the right
Click Publish when you finish.
Congrats! you just wrote your first blog post.
Tip: Use Grammarly to correct your grammar and spelling mistakes. It will work in the background and underline mistakes as you write. Just bring your cursor on underlined words and it will show suggestions to correct it.
Let me know after you write your first blog post so I can congratulate you and feel proud that I helped someone.
Don't forget to bookmark this so that you can check it later if you find any difficulty.
If you liked this guide, then please follow us on Twitter and Instagram. You can also find us on Pinterest.
If you still can't make your website,
I am ready to help you 100% Free.
Just contact me on Messenger.
While contacting, be as detailed where you are stuck and what changes you need so I can help you fixing them.
OR
Due to COVID-19, we are offering 100% free website development services from scratch. Just choose a website design from these professional website designs and get your website ready within 2-3 days.